In my family, we never left a piece of lettuce behind. From a young age, I cherished the last wilted pieces of romaine or arugula from the bottom of our wooden salad bowl. My sister and I would save room to maximize the shoveling of lettuce soaked in acidic perfection. As my love for food and cooking grew, this was the first recipe I learned to make. It can be adjusted with herbs, Dijon, cream and more, but this basic dressing is really all one needs.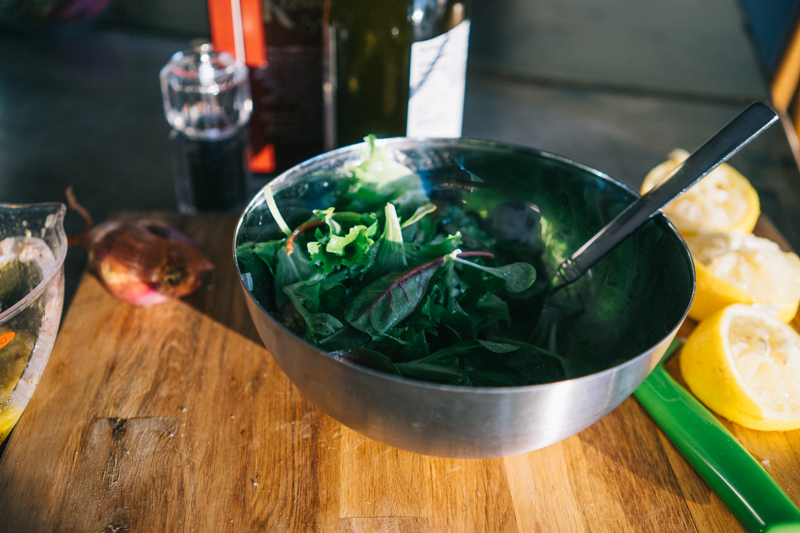 Classic Salad Dressing
Serves 4
Ingredients
1 large shallot
1/2 cup of olive oil
juice of 2 lemons
salt
pepper
dollop of Maille Dijon mustard (optional)
dollop of half and half or heavy cream (optional)
Method
Mince the shallot finely. Cover it with a pinch of salt and let it macerate for a few minutes. Add lemon juice, oil, salt, and pepper to taste and whisk together.
This is a fantastic dressing on its own. I switch between adding Dijon, half and half, or both depending on the rest of the meal. Enjoy!